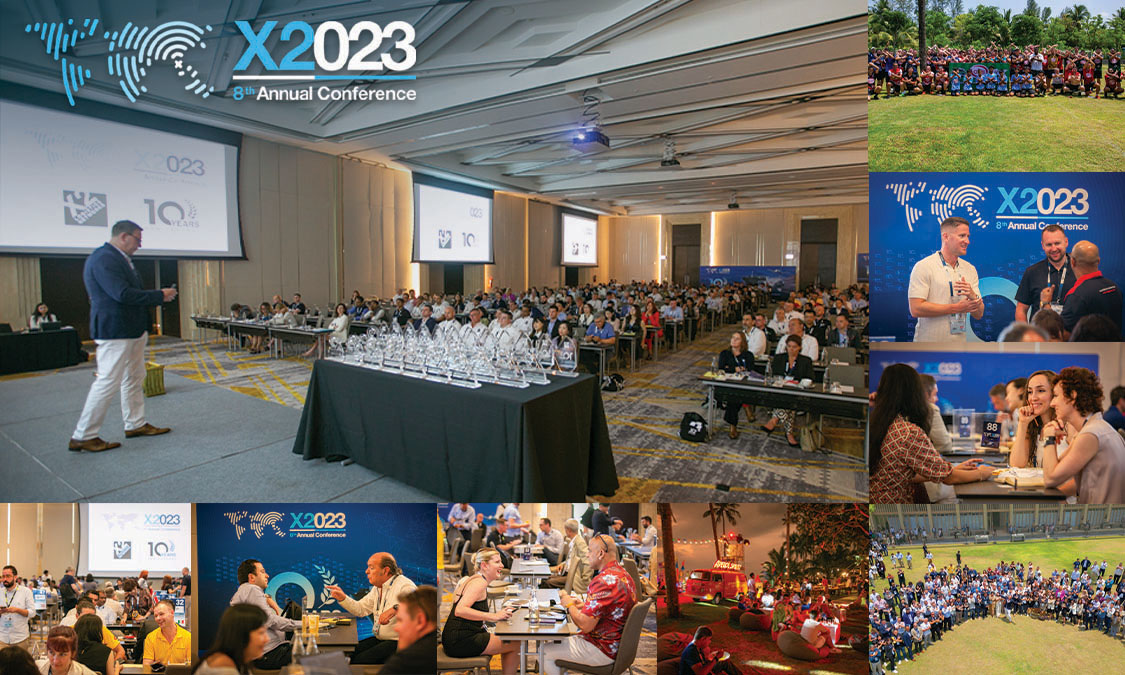 X2 Logistics Networks hosted the 8th Annual X2 Conference 2023 in Khao Lak, Thailand.
This year 458 delegates representing 273 companies from 71 countries conducted 7000+ business meetings.
As always X2 Conference surprised the attendees with outstanding networking events - X2 Sports Games which included X2 Cricket, X2 Beach Volleyball and the 6th X2 World Cup football tournament. Apart from the ice-breaking Welcome Cocktail Pool Party X2 members experienced the first-time ever 1:1 Swim-up meetings in the biggest pool in south-east Asia and enjoyed 2 days of the legendary Cargo Weekend at the beautiful beach of Khao Lak.
Whether you were part of this grand celebration or are discovering it for the first time, we urge you to take a glimpse into our photo gallery.
https://www.flickr.com/photos/196720429@N08/albums/with/72177720308162170